We are a low-cost, state-of-the-art Fitness Zone located on the historic Arsenal Technical High School campus on the Near Eastside of Indianapolis.
Boner Fitness and Learning Center at Chase Legacy Building
Fitness Zone Open
6:00 AM - 8:00 PM
Fitness Zone Open
10:00 AM - 6:00 PM
The Boner Fitness & Learning Center at the Chase Legacy Building is open for all individuals and families who are interested in bolstering their physical activity and living more active lifestyles. Our affordable memberships are accessible to community residents from all walks of life!
Our members have access to cardio and resistance training equipment, free-weights, group fitness classes, and a basketball court. At no additional cost, members have regular access to Bod Pod Composition Measurement assessments. Our Fitness Zone is staffed by students from IUPUI's School of Health & Human Sciences, who are available to help with any fitness needs – including free personalized workouts and trainings.
Fitness Zone Amenities Include
Free fitness and body composition (Bod Pod) assessments
Free fitness appointments with a personal fitness assistant
Free group fitness classes
Cardiovascular equipment
Strength Training machines
Free weights area
Free health seminars
Outdoor track and field
Basketball court
Adult lounge
Locker rooms
Free access to Wi-Fi
Covid-19 Policies and Procedures
We're taking extra precautions to keep our members safe and prevent the spread of COVID-19.
We offer a variety of memberships to support and meet individual needs.
PLEASE NOTE: Memberships can only be purchased in-person at the front desk of the Fitness Zone.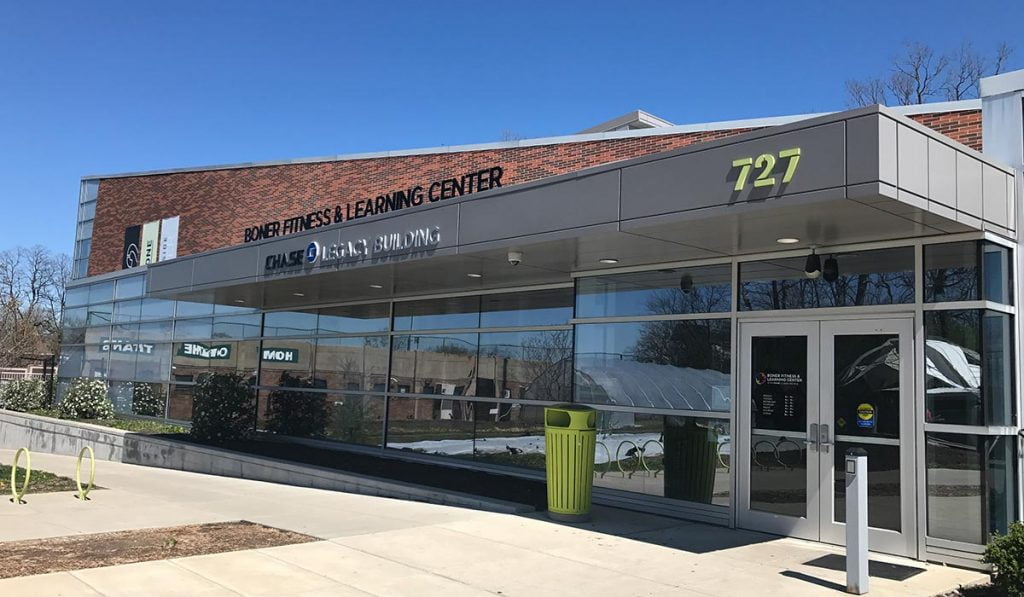 Boner Fitness and Learning Center at the Chase Legacy Building
Boner Fitness & Learning Center at the Chase Legacy Building emerged as a community partnership that created a menu of services for youth, families, seniors, neighborhood residents and serves as a major hub for comprehensive, holistic programming. 
The Fitness Zone originated from the Near Eastside Quality of Life Plan, a working plan aimed to revitalize an entire neighborhood and was included in Indianapolis' bid for the 2012 Super Bowl – which helped to secure this monumental event. After Indianapolis was named as the host site, the National Football League donated a $1 million capital gift towards the creation of a Youth Education Town (YET). Each site is unique in its operations, partners, and programming based upon the mission and vision of each organization.
The community capitalized upon this opportunity and raised an additional $10 million to build upon the YET and created the Boner Fitness & Learning Center at the Chase Legacy Building, tapping into the possibility of widespread community change. On February 7, 2012, following the momentum of Super Bowl XLVI, JBNC opened the doors of the Fitness Zone. The facility is an asset to the neighborhood and features a greenhouse and garden, instructional kitchen, and art studio.
With an equal emphasis on education and fitness, Boner Fitness & Learning Center's main goals are to:
Provide comprehensive programming to the Near Eastside community that will improve the quality of life for residents of all ages, backgrounds, and circumstances.
Provide targeted educational programs that will enable students to achieve academic success.
Enable the Arsenal Technical High School campus to be a comprehensive "community school" in Indiana.
Membership Pricing Options
PLEASE NOTE: We do not provide refunds for purchased annual memberships. All memberships must be purchased in-person at the Fitness Zone. Annual memberships must be purchased by cash or check. Click here to view the membership agreement.
For more information, please call 317-423-2000.
Month-to-Month Memberships
Pricing starts at $15 / month
Flexible monthly payment plan:
Adult (18-61 years of age)
$25 / month


Premium Members
$20 / month


College students (Must provide College ID)
$20 / month


Youth (13-17 years of age)
$15 / month


Seniors (62+ years of age)
$15 / month


Family
$50 / month


Income-Based Family Discount (0-50% AMI)
$40 / month
Pricing starts at $120 / year
Save money and sign up for an Annual Membership Plan:
Adult (18-61 years of age)
$240 / year


Youth (13-17 years of age)
$120 / year


Seniors (62+ years of age)
$120 / year


Family
$480 / year
Insurance-Based Memberships
Pricing varies.
Senior Options
SilverSneakers Membership
Renew Active Membership
Silver & Fit Membership
Adult Options
Prime Membership
Active & Fit Membership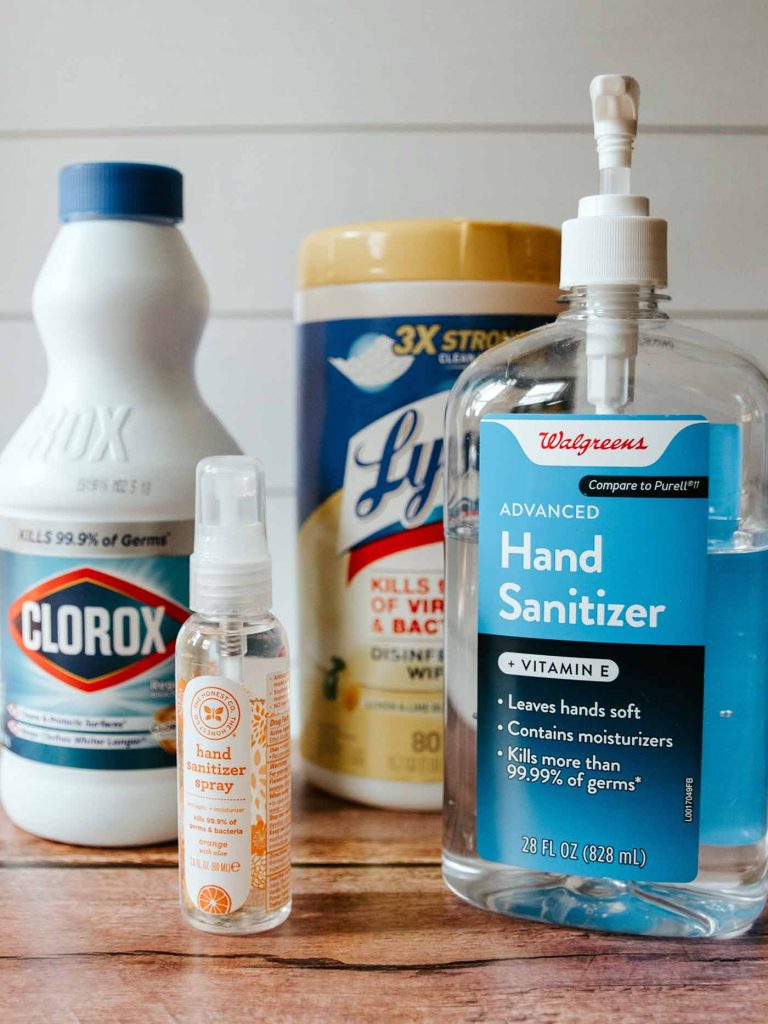 COVID-19 Policies & Procedures
Monday – Friday 
Fitness Zone open 

6:00 a.m. – 8:00 p.m. 
Saturday & Sunday
Fitness Zone open 

10:00 a.m. – 6:00 p.m. 
We are no longer closing from 1 – 2 p.m. for the deep cleaning and sanitation. The deep cleaning and sanitation will occur when the building is closed.
Face Covering and Social Distancing
Since we are on an IPS campus, we are following Governor Eric Holcomb Executive Order 21-15 requiring face coverings at Indiana schools. All students in grades 3-12, faculty, staff, and visitors are required to have face coverings indoors at schools and on school buses, but masks are not required outdoors.
All employees, members, and visitors are required to wear masks at all times while on the premises unless actively exercising. 
All employees, members, and visitors must follow the social distancing requirements established by the CDC, including maintaining six-foot social distancing for both employees, members, and visitors when possible. 
ENTERING THE BUILDING PROCESS
Everyone 3 years of age and older must wear a mask to enter our building. 
Members are encouraged to use hand sanitizer upon entering the building. 
Members will no longer be required to complete the questionnaire or to complete temperature screenings
Regardless of your vaccination status, please do not come to the facility if you are sick (cough, sneezing, fever, etc.). 
Self-scan key tag, or check-in by name. 
Each member receives a towel and spray bottle with disinfectant upon arrival and shown how to use and discard the towel and spray bottle.
Guest passes are now available for sale or redemption during this time.
Lockers, and shower facilities are now available.
All Cardio machines are now available. We have placed dividers between each Cardio machine in order for members to properly social distance.
Personal training, Group Fitness Classes, Bod Pod and Health Assessments are now available.
Equipment checkout is now available. This included basketballs, exercise bands, etc.
Stretching Room Max Capacity = 2
Group Fitness Max Capacity = 10
Continue to bring your own towel, mat, and water bottle.
Masks are required during the check-in process, when walking from machine to machine, when preparing to exercise, when stretching, and during periods of extended rest (more than 2 minutes).
Masks will be required inside our facility except when actively exercising, and during brief periods of recovery (2 minutes or less).
Clean equipment before and after each use.
Maintain Social Distancing of 6 feet when possible.
Do not move equipment.
No circuit training allowed at this time.
Use only one machine at a time.
Both members must be wearing masks while spotting.
Front Half of the court (closest to Group Fitness Studio)

Max Capacity = 2 people per basket
Shooting around only
No games allowed

Back half of the court is now available for playing games.
Mask are required when you are not actively playing basketball.
You can watch all the Facility Changes and New Policies on our Facebook Page or Instagram Account in the highlights section.
We appreciate your cooperation as we implement these changes in order to safely remain open during these uncertain times. If you have any questions, please feel free to contact us at 317-423-2000.