Offering a variety of assistance for renters and homeowners
Renters within Marion County
If you live inside of Marion County, please visit www.indyrent.org to apply for rental assistance. This program is for households whose income has reduced due to a COVID-19 related event such as job loss or reduction in job hours.
This program is not available to those currently receiving rental assistance through another program, such as a Section 8 voucher. If you are receiving rental assistance through a voucher, please contact IHA at 317-261-7201 to ask about assistance available for those that have housing vouchers.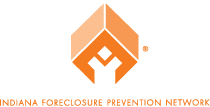 Assistance for Indiana Homeowners
If you have a mortgage, please visit www.877gethope.org or call 1-877-438-4673 to apply for assistance with paying your mortgage. This program can provide assistance for up to 6 months or $30,000. This program is currently accepting applications, although you may experience increased wait times due to a high volume of applicants.

Renters outside Marion County
If you live outside of Marion County, please visit www.indianahousingnow.org to apply for rental assistance. This program can provide up to $2,000 of assistance to cover past due and ongoing monthly rent payments and late fees. You are not eligible for this program if you are currently receiving rental assistance from another source.
To subscribe to receive updates about housing assistance resources during the COVID-19 pandemic, click here. If you subscribe, then you will be notified when additional COVID-19 housing assistance resources become available.
The Rental Assistance Portal is not accepting applications at this time.
Questions can be sent to ESG@ihcda.in.gov.
Legal Assistance for Tenants (Renters)
If you are in need of legal assistance related to your rental, call the City of Indianapolis Tenant Help Desk Hotline at 317-973-1673. The help desk is available every Thursday in July from 11 a.m. to 1 p.m.