Supportive Housing for Families with School-Aged Children
Stable housing contributes to a sound family life and success in school. We offer housing at reduced rates to help establish balance in lives at home.
We offer a variety of family housing options, including space in our specialized housing program that is built to ensure students and families succeed.
We offer a variety of 1, 2 and 3 bedroom family housing options across the Near Eastside of Indianapolis. Most of our family housing buildings are located near IPS schools. Currently, our family housing has a waitlist time of 3-4 years.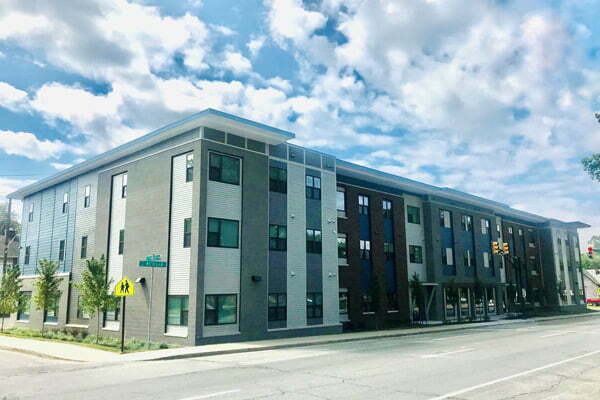 2407 E Michigan St.
Indianapolis, IN 46201
2213 E 10th St.
Indianapolis, IN 46201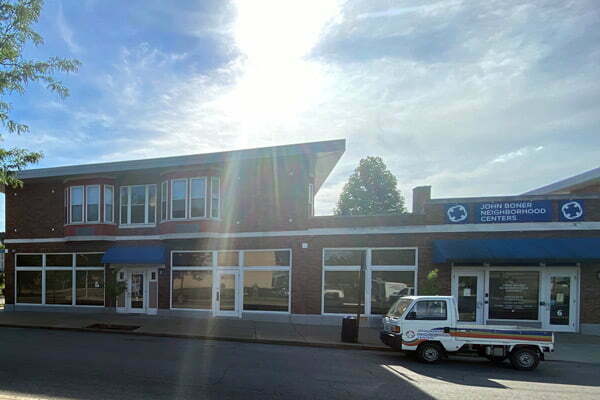 1002 N Beville
Indianapolis, IN 46201
The Near Eastside community is only as strong as its member. YOU are one of the Near Eastside's greatest assets!
Interested in exploring this program for your family? Let's started.
Housing Stability for School Success
Helping individuals and families identify, secure, and retain safe, high-quality, affordable housing.
We understand that you want the best for your children, but sometimes there are challenges. As a parent or caregiver, you have to make the difficult decision to put your personal goals aside to be able to provide the basic needs for your family. Quality, affordable housing is a critical component in providing stability for families and ensuring that children are successful in school. 
The Housing Stability for School Success is an affordable housing program for families as they work with our staff to achieve their defined goals. Families who are accepted and enrolled will not pay more than 30% of their income on housing. We intentionally do this, in order to help free up money for heads of households to be able to focus their attention on their family's current and future needs and goals. We offer wrap around services, as we focus on both the parent(s)/caregiver(s) and child(ren) as well as your entire family unit.
We will support your family as you reach the following goals:
Families are able to spend time together as they share and learn more about one another. Through this family-centered approach, our staff will work with each person to help each define and achieve goals.
Adult family members will work with our staff to improve their financial position, increase their net income, net work, and credit scores. This will help families, as a whole, move forward.
Children's Educational Success
Personal and Career Advancement
Adult household members will work with our staff to evaluate and determine their personal and career goals. With support from our staff, adults will define and/or refine as well as implement their personalized plans.
We are committed to working together, with you, to help you improve the quality of life for you and your family.
As a program participant, our staff will have the following expectations:
Full Family Engagement
All family members must be willing and able to participate in this program.


Commitment to Creating a Family Plan
You and your family will play a vital role in creating, setting, and planning your future goals.


Work with Coaches
You will be expected to participate and work with our staff to create, plan, and implement your family goals and plan.


Plan Execution
Each family member will be expected to implement your personalized plan.